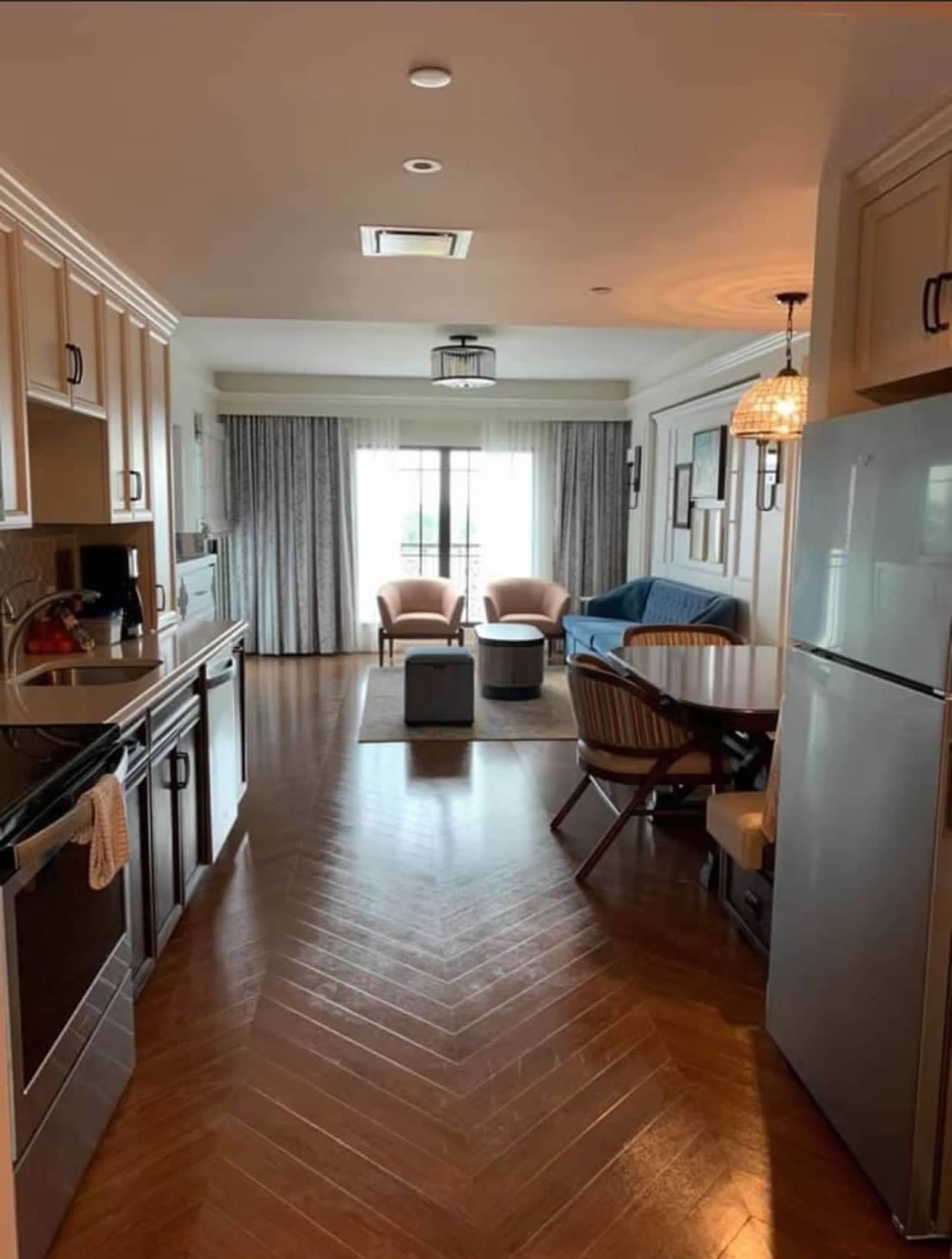 Disney's Riviera Resort 1 Bedroom Villa Review
Disney's Riviera Resort offers several different villa categories; tower studios, deluxe studios, 1, 2 and 3 bedroom grand villas. 
This is a very popular resort choice for many of my clients and most end up deciding to book a 1 bedroom villa. 
These deluxe rooms can accommodate up to 5 guests.  They have 1 king sized bed in the master bedroom as well as 1 queen size pull down bed and 1 single pull down bed in the living room.   
They offer a fully equipped kitchen which has a dining table that seats 7 comfortably. Your kitchen will have a full size refrigerator, stovetop and oven, dishwasher and a microwave oven. For your convenience, you will also find :
coffee maker
toaster
plates, glasses, coffee mugs and silverware
bottle opener and can opener
dish towel, 1-2 paper towels and 1-2 dishwashing detergents
---
A washer and dryer, as well as an iron and ironing board is found in all of 1, 2 and 3 bedroom villas. These are located within a spacious closet where suitcases can be stored and clothes hung.
Guests will find 1 or 2 laundry detergents complimentary of Disney. If you plan on doing more laundry, I would suggest packing some Tide Pods as the laundry detergent is pricy in comparison as the resort.
---
Yes, you do have a private porch or  balcony!
These rooms are available in two different resort views- Standard View- Views of parking areas
Preferred View – Views of Courtyard, Lake, Landscaping, Pool or Disney Skyliner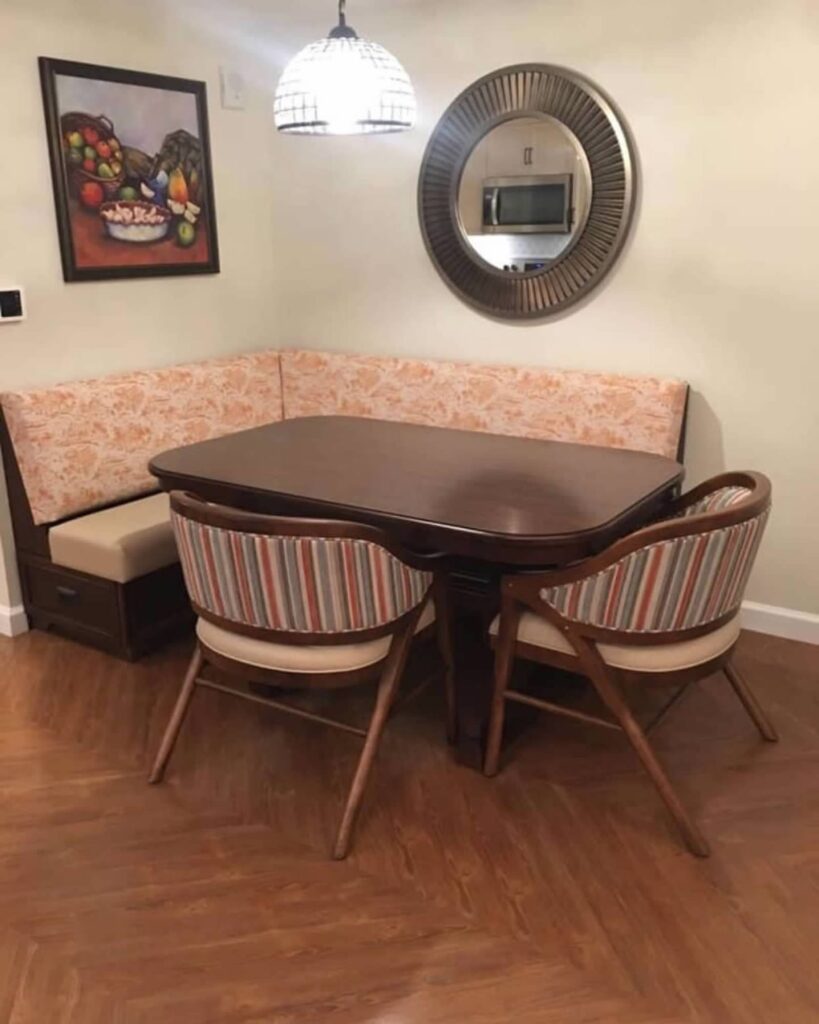 ---
Looking a bit more room than a 1 bedroom villa? Consider Disney's Riviera Resort 3 bedroom villa!
---
For help in planning your Walt Disney World dream vacation contact Rope Drop Travel today.