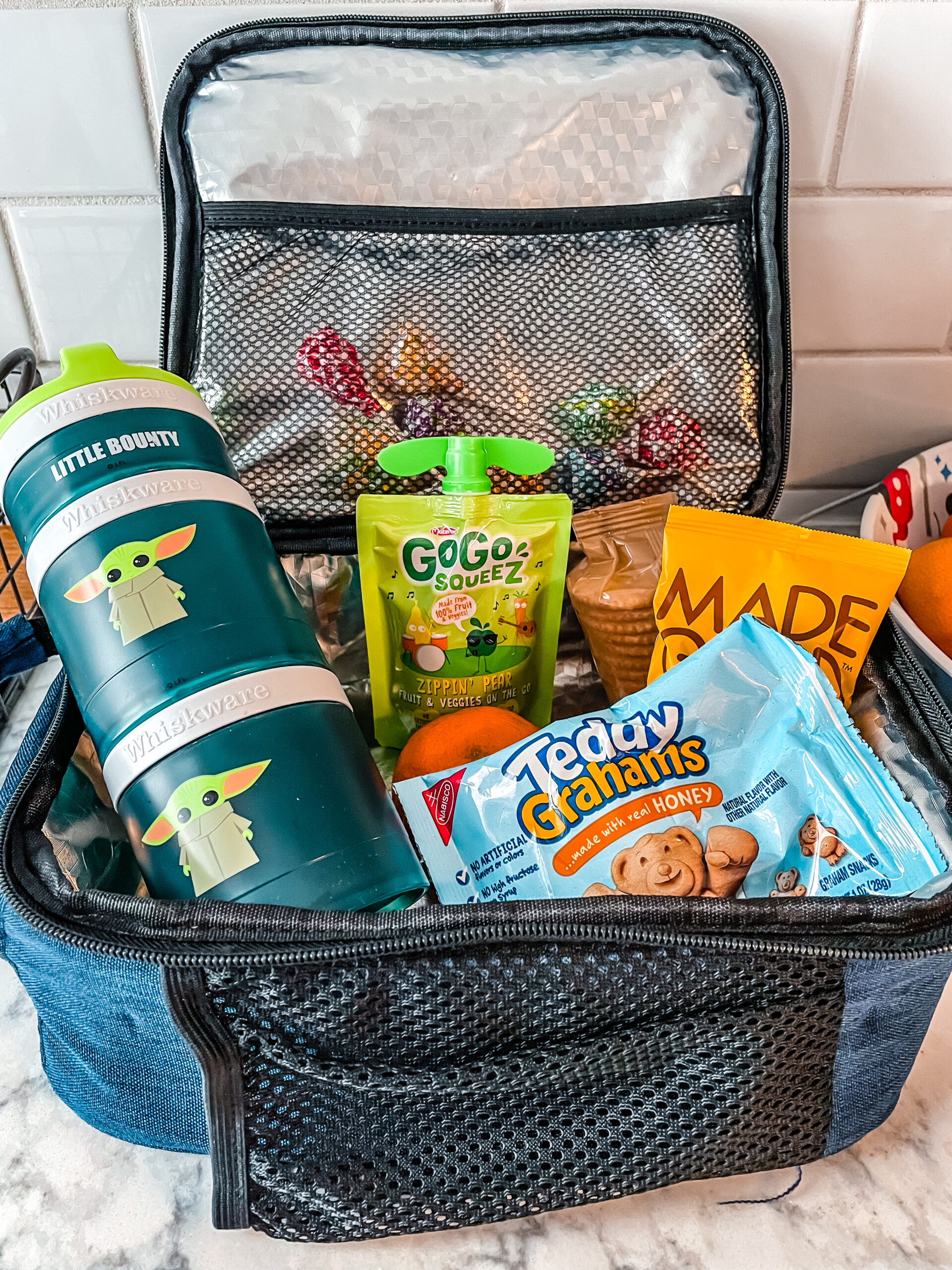 Can I bring food in to Walt Disney World?
A common question I hear is as a travel advisor is, "Can we bring our own outside food and drink into the Disney parks?"
I'm so happy to tell them that yes, you can! This is great news for guests who would like to save on dining or who require specific foods due to special diets or food allergies. There are only a few exceptions to the rule being: no alcohol, no glass and nothing that needs heated up. Other than that, you are free to bring whatever food and drink you and your family may need for a safe and happy visit.
As an allergy mom, I have been packing park day food for two of our three kids for over 10 years so I have a few tips I can share to make the process as easy as possible. Here are some of my must have's for our park day food:
Snack size Ziploc bags
A soft sided insulated lunch box.
Wipes
Access to ice before packing up
Pre-packaged safe snacks
Before heading to the parks I will fill two snack size Ziploc bags with ice and line the bottom of the insulated lunchbox. I prefer this to ice packs because I like to just toss them out after we eat-one less thing to carry is always a plus in my book! Even in July the ice stayed just firm enough to keep our food fresh and not make a mess! Layer on top of the ice any fresh fruit or items with chocolate. Top off with snacks like crackers, granola or applesauce pouches that don't need to stay as cold. Slip the lunchbox into your backpack or stroller and you are ready to go! Depending on who is working security you may be asked to open the bag, but they won't bat an eye at your food as long as it follows the rules!
For sit down dinners I have pre-made meals in disposable meal prep containers. Just before we leave the room I will heat up the container, wrap it in paper towels and put it in the insulated lunchbox. The meal stays warm and ready until we sit down to eat! We have always been treated graciously  and with understanding by Walt Disney World cast members working food service and they completely understand our need to have a couple of our group eating their own food.
Check out my Instagram highlights under Resorts and Rooms for a reel showcasing how I travel with snacks and meals for long stays- @ropedropaly
Considering a vacation to Walt Disney World? I'd love to help in your vacation planning! Email me today at [email protected].